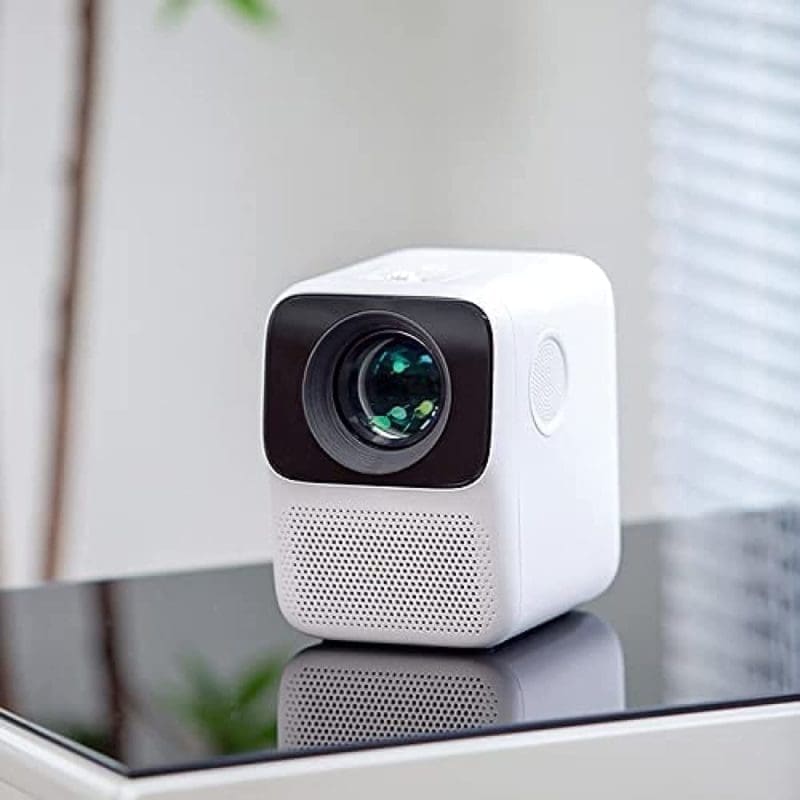 Wanbo T2 MAX LCD Projector
GLOBAL VERSION
The Wanbo T2 was one of the smallest, cheapest and more powerful projectors that I could find at around $300.
With 5000 lumens its a bright projector and because I'm mostly only projecting 2.5m across the van it stays bright. But I can also use it outside the van as a cinema screen at night.
It has Netflix and other streaming options available, but can also be connected via HDMI to my laptop or screen cast from my mobile devices.
The biggest bonus is that its super quite compared to a previous projector I owned, making it perfect for the confined space of a Van.
Use the coupon Code "scotty" for up to 15% off!
Resolution 1080P

Light and compact

HDR10 decoding
3W*2 left and right channel speakers
Vertical keystone correction
Projection technology: LCD
Light source: LED
Body size: 110*140*150 mm
5000 lumens
LED bulb life: 20000 hours
Projection size: 40-120 inches
Screen aspect ratio: 16:9
Focus mode: Manual
System memory: 1GB
Body memory: 16GB