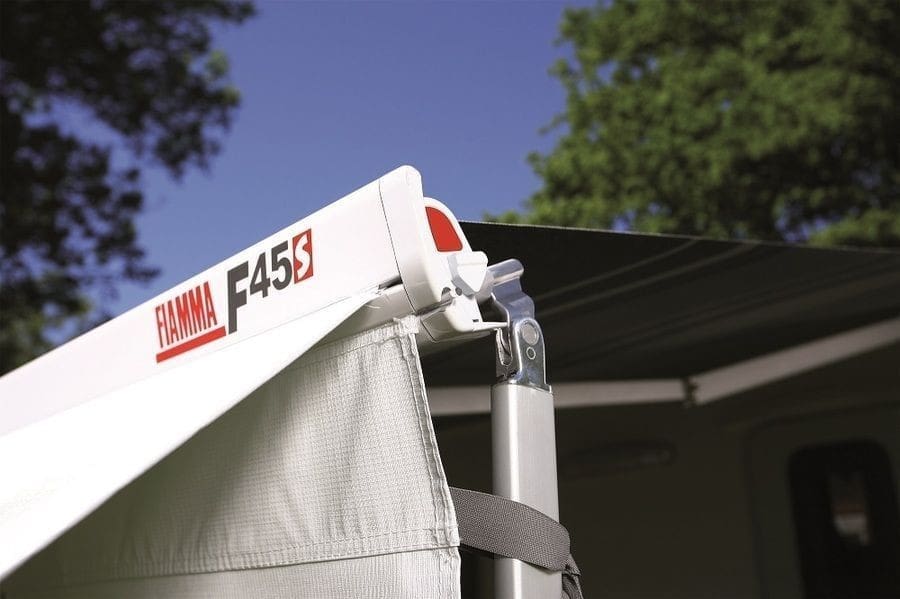 Fiamma F45 Awnings – Your Perfect Travel Companion
Looking to enhance your outdoor living space while on the road? The Fiamma F45 Awning Range could be just what you need for your Caravan, Camper Trailer, Pop Top, or RV. Let's dive into what makes these awnings a top choice for travelers.
Top Quality, Style, and Value: These Italian-designed awnings are renowned for their popularity, aesthetics, and quality. They're functional, compact, and sturdy, offering great value for your money.
Feature-Packed Design: With two tracks on the lead bar, you can easily set up an awning, sunscreen, and even integrated LED lights. Plus, the design is sleek and space-saving, ensuring a quiet operation while traveling, opening, and closing.
Ease of Installation & Use: Wall mounting these awnings is a breeze, and they're packed with user-friendly features like an easy hook winch loop, reinforced leg knuckle, auto lock, roller support, and more. The bright and superior quality vinyl adds a touch of color to your outdoor space.
Sizes for Every Need: Whether you need a small shade or a large one, the Fiamma F45 has you covered.
Specifications:
Includes: Box Awning, Reinforced arms, Folding crank handle, Standard fitting brackets, and more.
Canopy Colors: Royal Grey, Royal Blue, Evergreen, Bordeaux, Sahara.
Finish: UV-resistant, waterproof, washable Vinyl.
Box Dimensions & Canopy Dimensions: Refer to the table above.
Whether you're enjoying a peaceful evening by the lake or setting up camp in the wild, the Fiamma F45 Awnings offer a practical and stylish addition to your vehicle.
Ready to transform your outdoor living experience? These awnings are waiting to be part of your next adventure.
Safe travels, and enjoy the shade! 🚐☀️
Features:
Easy and safe to operate
Silent when opening/closing and while travelling
Easy to hook winch loop
Maximum shadow surface
Auto lock feature
Specifications:
Case Colour: Polar White
Fabric Colour: Royal Grey (grey/charcoal/white with wave pattern)
Case length: 3080mm
Case Height: 136mm
Case Thickness: 85mm
Fabric Length: 2920mm
Awning Extension: 2500mm
Weight: 23kg