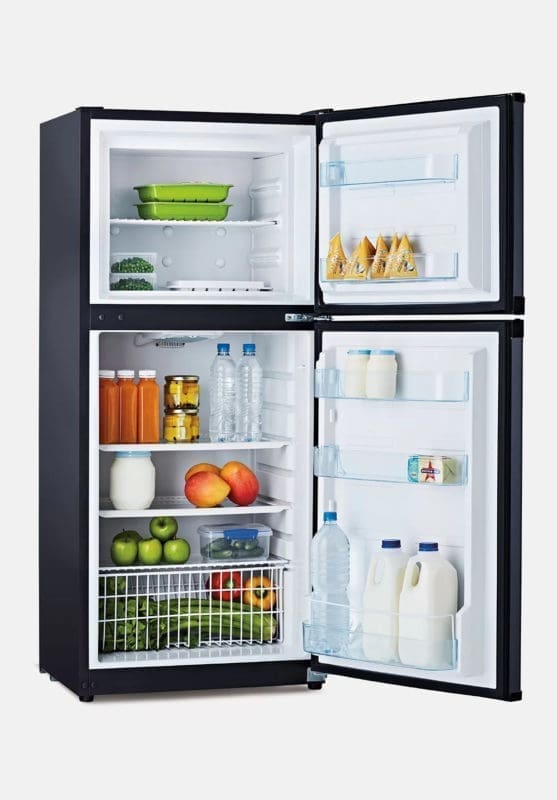 Bushman DC190L – 190L Caravan Fridge (12V / 24V)
If you're like me, living life on the road, you know that the fridge/freezer space in your caravan isn't just a convenience—it's a necessity. That's why I went for something a bit more substantial than the shoebox-sized freezers we often see. Allow me to introduce you to the Bushman DC190L, my choice for a caravan fridge, and here's why:
No More Tiny Freezers: You know the issue with small freezers that end up with inches of ice around them? Yeah, I didn't want that either. The DC190L gives you the space to freeze more food, so you can stay off-grid for longer without any hassle.
Efficient and Resilient: This isn't just a big fridge; it's an extremely efficient one. It's designed to stay cold even in the hottest Australian temperatures. Light on power, but heavy on performance.
Made for the Aussie Outdoors: Whether you're in a caravan, RV, boat, or living off-grid, the DC190L is crafted specifically for Australian mobile installations. It's equipped with a large cooling system, extra-thick insulation, and a low-speed compressor that cuts down on power consumption.
Sturdy and Spacious: When you're out in the wild, you need equipment that can take a beating. The Bushman DC190L delivers with full steel sides for added strength and ample space for all your food storage needs.
Why It's Perfect for the Road:
190L Capacity: Enough to keep you stocked and satisfied.
12V / 24V Power: Flexibility to suit your power setup.
Off-Grid Friendly: Ideal for those extended trips away from civilization.
If you're looking to upgrade your caravan's kitchen, the Bushman DC190L might just be the perfect fit. It's more than just a fridge; it's a companion that understands the needs of the adventurous spirit.
Stay cool and well-fed on the road, mates! 🚐🍽️
P.S. Have any favorite recipes or food storage tips for the road? I'd love to hear how you keep your culinary game strong while traveling. Let's share and inspire each other!
Reliable
Nidec Danfoss BD50 compressor
German designed / Japanese owned
Full steel fridge cabinet
Safety glass shelves
Bushman quality guarantee
3 Year warranty
Ultra low power
Genuine Bushman designed cooling system
Large external, wire on tube condenser
Built in vertical fan to assist air flow
Thick insulation 80mm freezer, 50mm fridge
Climate class "T" tropical
Average 2.0 Ah per/hr over 24hrs (25º ambient 4º fridge)
Max amp draw 4.5 amps on 12V system
Easy to Use
Wide door storage for large bottles
Big 45 litre freezer
Adjustable shelves
Interior light
Door latch for mobile use
Reversible doors
Mounting Kit included