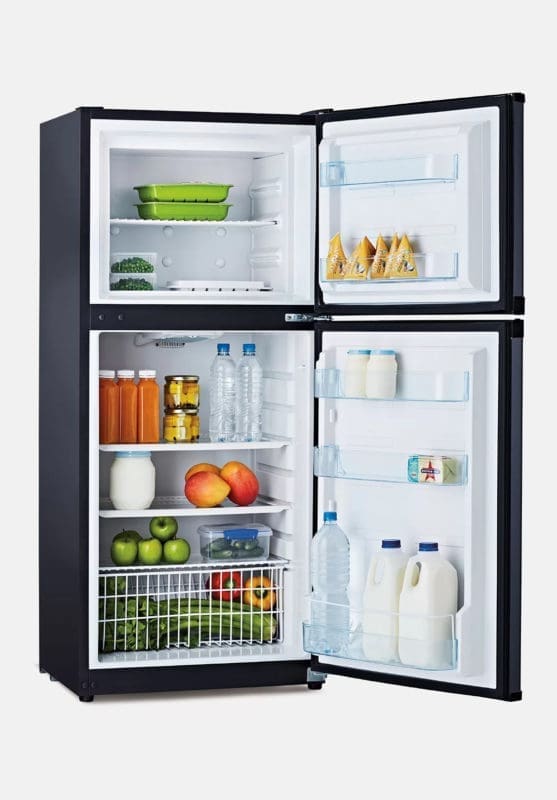 Bushman DC190L
190L Caravan Fridge – 12V / 24V
I personally didn't want a smaller freezer the size of a shoebox that 99% of the time has 2 inches of ice frozen around it. So I opted for a larger fridge/freezer. Which allows me to freeze alot more food to be able to stay off grid for longer.
The Bushman DC190-L is extremely efficient, light on power and will stay cold in the hottest temperatures.
Designed specifically for mobile installations and off-grid living in Australia. A very large cooling system, extra-thick insulation and a low-speed compressor which significantly reduces power consumption. Making this a brilliant fridge for caravans, RV"s, boats and off-grid situations.
All DC-L models are big on space and have full steel sides for extra strength.
Reliable
Nidec Danfoss BD50 compressor
German designed / Japanese owned
Full steel fridge cabinet
Safety glass shelves
Bushman quality guarantee
3 Year warranty
Ultra low power
Genuine Bushman designed cooling system
Large external, wire on tube condenser
Built in vertical fan to assist air flow
Thick insulation 80mm freezer, 50mm fridge
Climate class "T" tropical
Average 2.0 Ah per/hr over 24hrs (25º ambient 4º fridge)
Max amp draw 4.5 amps on 12V system
Easy to Use
Wide door storage for large bottles
Big 45 litre freezer
Adjustable shelves
Interior light
Door latch for mobile use
Reversible doors
Mounting Kit included