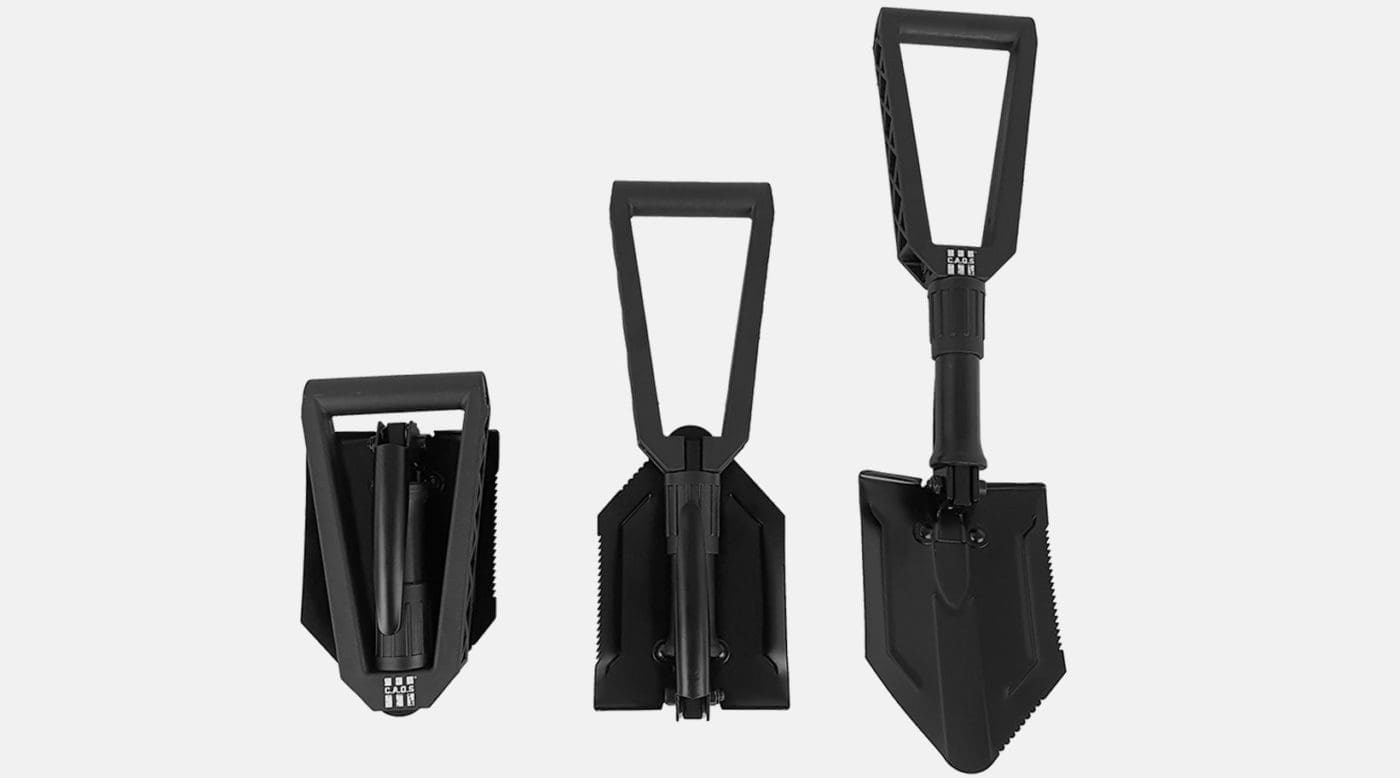 Compact Folding Shovel – Your Ultimate Outdoor Companion
Looking for a tool that's as rugged and ready for adventure as you are? Meet the Compact Folding Shovel, a camper's best friend. Whether you're digging a fire pit, fixing a trail, or facing unexpected challenges, this shovel has got you covered.
Here's what makes this shovel a must-have for your next adventure:
Versatile Tools in One: This isn't just a shovel; it's a multi-tool wonder with a pick, serrated edge, and even a handy storage pouch.
Built to Last: Crafted from high-quality steel with a powder-coated finish, it's as tough as the terrain you're conquering.
Easy to Handle: The reinforced nylon handle ensures strength and durability, so you can dig and shift with confidence.
Foldable & Portable: With its tri-fold design and secure locking mechanism, it's compact enough to stash under the seat or in the spare wheel well. Plus, the carry pouch can easily attach to a backpack.
Ideal for All Your Outdoor Needs: Whether you're digging shallow trenches with the pick end, sawing with the serrated edge, or shifting with the pointed blade, this shovel is up for the task.
Quality Construction: The all-steel construction, hardened and tempered blade makes it a reliable companion for all your camping and off-road digging tasks.
So if you're planning a trip into the wild or just need a trusty tool for your landscaping projects, the Compact Folding Shovel is a perfect pick. Its compact size and extreme durability make it a vital addition to your outdoor gear.
Ready to dig into your next adventure? This shovel sure is! 🏕️⛏️