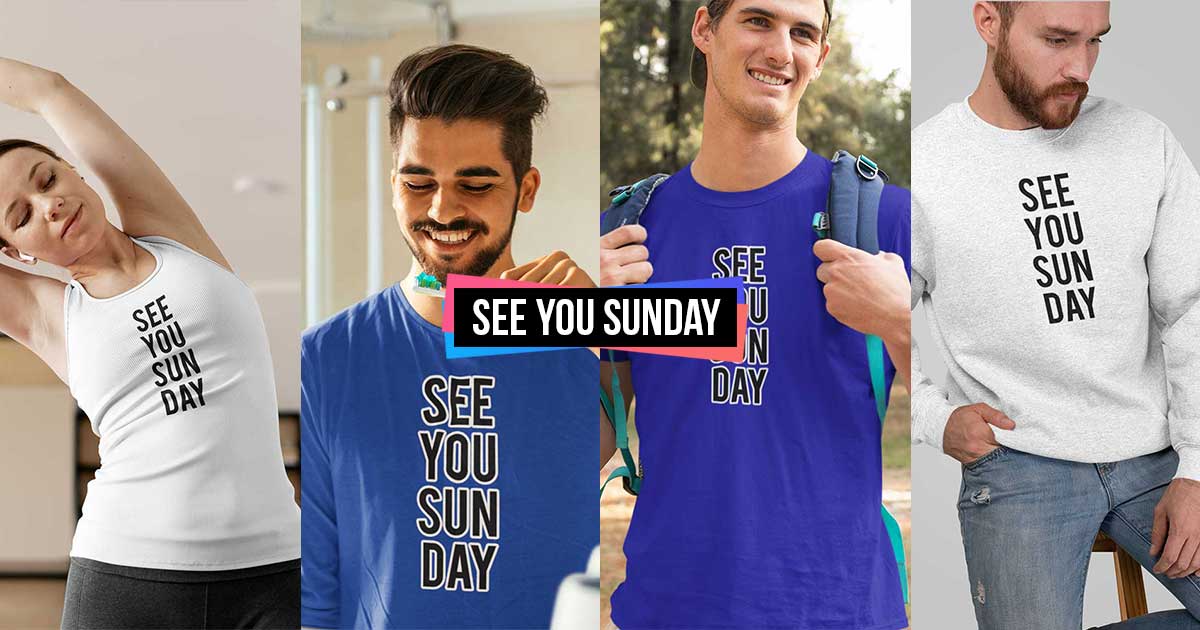 See you Sunday - Clothing Collection
Rediscover the art of Sunday, Sunday sessions and the joy of sharing and gathering with friends! Grab a cold beer, sit back and relax and we'll 'See you Sunday'
So get out there and express yourself with with our 'See You Sunday' Hoodies, T-Shirts, Sweatshirts, Long sleeve Tees, Stickers and more!
If you're looking for 'See You Sunday; clothing and apparel then you have come to the right place!
See You Sunday Premium T-Shirts feel soft and light with just the right amount of stretch. It's comfortable and flattering for both men and women. We can't compliment this shirt enough–it's one of our crowd favourites, and it's sure to be your next favourite too!
ORDER YOUR See You Sunday Product today!