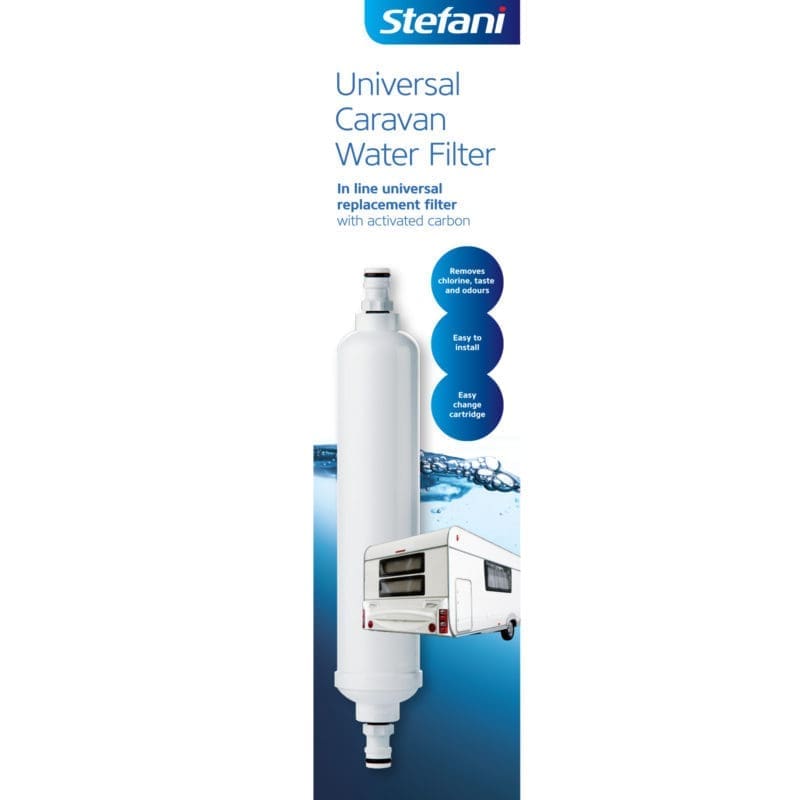 Are you on the road with your caravan and looking for a way to make your water taste as fresh and clean as the landscapes you're exploring? Then the Stefani Caravan Water Filter Cartridge has got your back.
This nifty little gadget is an in-line universal replacement cartridge filled with activated carbon, tailored to fit your caravan. Just snap it onto your hose fittings between the mains tap and your caravan or camper, and you'll be enjoying fresh, filtered water in no time.
Here's the scoop:
No More Chlorine Taste & Odour: Say goodbye to that unpleasant chlorine taste and smell. This cartridge works like a charm to filter it out, making your camping experience just a bit more refreshing.
Tested & Trusted: You can trust this cartridge because it's been tested and certified by NSF International. That means it's up to the mark and ready for your adventures.
Easy Installation: The connectors are designed to suit snap-on hose fittings. Just click into place, and you're good to go.
Regular Replacement for Best Results: To keep the filter working at its best, we recommend replacing it every 6–12 months. It's a small step that makes a big difference.
Warranty Included: Rest easy with a 12-month warranty for manufacturing faults. We've got you covered.
Imagine enjoying a glass of clean, fresh water in a serene setting on your next caravan outing. With the Stefani Caravan Water Filter Cartridge, it's not just a dream; it's a reality.
Safe travels and stay hydrated! 🚐💧