Stay Cool with SIROCCO FANs: A Comprehensive Guide to Sirocco 12 Volt Fans, Models, Prices, and Features for Campervans and Boats in Australia
Summer on the open road is an adventure filled with sunshine and scenic views, but it can also bring unbearable heat. That's where SIROCCO FANs come in. These fans are more than just a way to beat the heat; they're an essential part of any traveler's toolkit. Whether you're exploring the vast Australian outback or cruising the coastal highways, having a reliable fan can make all the difference in your comfort and enjoyment. In this guide, we'll dive into the world of Sirocco fans, answering key questions like, "Are Sirocco fans worth it?" and "What's so good about Sirocco fans?"
A Personal Testimonial: A Fan That Delivers
Our friends couldn't be happier with their Caframo Sirocco fan. After seeking a quality fan to stay cool at night without relying on air conditioning, they took a friend's advice and invested in the Sirocco fan. The result? A beautiful, cool night's sleep, thanks to the fan's timer setting. So pleased with the product, they even bought two more for family and friends. It's not just a fan; it's a game-changer for the van. I'm also looking at installing one or 2 in my van. 
SIROCCO FAN: A Comprehensive Overview
The Sirocco fan stands out for its sleek design, energy-efficient operation, and whisper-quiet features. It's more than a mere fan; it's a cooling solution designed to provide optimum comfort and style.
Sirocco 12 Volt Fans: The Models You Need to Know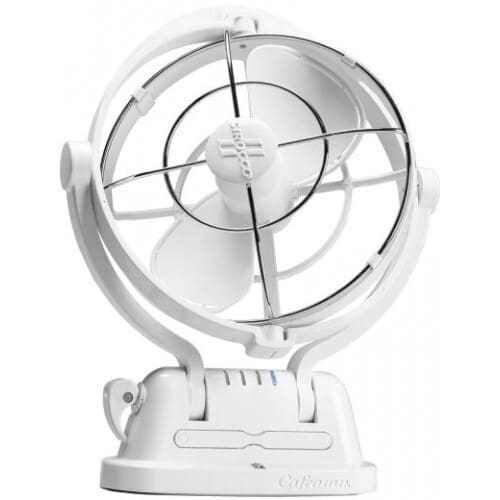 1. Sirocco II 12/24V Black or White 7″ Gimbal Fan – $245
Specs:

Warranty: 2 years
Dimensions: 14cm x 27cm x 33cm
Weight: 1.30kg
Colour: Black or White
Max Airflow: 238 m3/h
Diameter: 180mm

Features:

3 speed fan with quiet operation
Can be mounted to any surface
Powered with either 12V or 24V
Ideal for versatile airflow direction
Black
White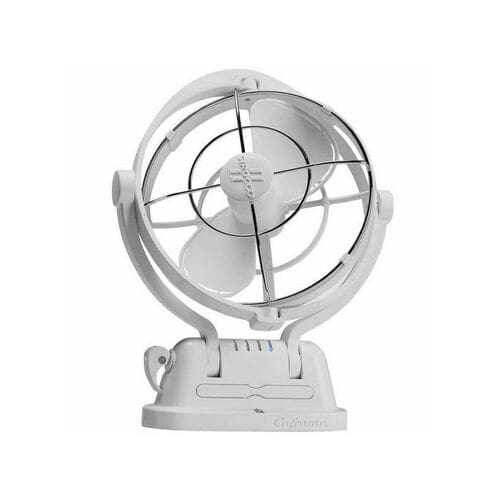 2. Sirocco II Fan 12/24V, 3 Speed Black or White – from $210
Specifications:

Colour: White or Black
Dimensions: 180mm diameter
Power: 12V / 24V

Features:

3 speed fan with quiet operation
Can be folded flat when not in use
4 preset timer settings with indicator lights
Ideal for boat and caravan installations
Black
White
Sirocco Fan Australia: A Top Choice for Travelers
Australia's climate demands a fan that can keep up, and Sirocco fans deliver. They've become a favored choice for those who want a durable, versatile fan that doesn't compromise on style or efficiency.
What Makes Sirocco Fans Worth It?
The question is often asked, "Are Sirocco fans worth it?" The answer is a resounding yes! Here's why:
Versatile Design: The 3-axis 360 degrees gimbal design allows airflow in any direction you desire.
Energy Efficiency: With low power consumption, it won't drain your batteries.
Quiet Operation: Even at high speed, the noise level is minimal.
Quality Build: Robust and high-quality, these fans withstand bumpy roads without rattling.
Timer Settings: A convenient timer allows you to set the fan for a specific duration – perfect for nighttime use.
Sirocco Fan Best Price: Quality Cooling at a Reasonable Cost
With models ranging from $210 to $245, Sirocco fans offer top-tier quality without breaking the bank. Their affordability, coupled with their top-notch features, makes them a valuable addition to any traveler's gear.
What is the Best 12 Volt Fan for Caravan? Exploring the Options
When it comes to choosing the best 12-volt fan for a caravan, Sirocco stands out. From the 7″ Gimbal Fan to the 3 Speed Fan, Sirocco offers a range of options to suit various needs and preferences. Whether you want a fan that can be folded flat or one with preset timer settings, Sirocco has a model for you.
Key Features, Pros, and Cons of Sirocco Fans
Main Features:
360-degree gimbaled design
12/24 Volt Auto-sensing capability
Three Speeds
Four preset timer settings (3/6/9 or 12 hours)
Ultra-quiet long-life motor
Low power draw
Space-friendly design
Improved control layout
Two-year warranty
Pros
Versatile airflow direction
Energy-efficient
Sleek design
Timer with auto-off
Sturdy and robust
Convenient mounting options
Cons
Slightly noisy at high speed
Bluish light on the auto-off signal might be distracting
Expensive
Energy Efficiency: Keep Cool Without Draining Your Batteries
The Sirocco fan's low power consumption (Low – 0.12 amps, Medium – 0.22 amps, High – 0.35 amps) ensures that you won't drain your batteries, making it an economical choice for travelers.
Why Sirocco Fan is a Great Choice for Campervans
The Sirocco fan's sleek design, energy efficiency, and feature-packed offerings make it an excellent addition to any campervan. It's perfect for those seeking relief from the heat without compromising on style or functionality.
Embrace the Cool Breeze with Sirocco Fans
Whether you're planning a long road trip or just need a reliable fan for your campervan, the Sirocco fan models are a wise investment. With their versatile design, energy-saving features, and affordable price, they ensure that you can enjoy your journey without sweating the small stuff.
So go ahead, explore the open roads, and let the Sirocco fans keep you cool and refreshed all the way!
Ready to get your hands on a Sirocco fan? Let us know your thoughts and preferences in the comments below, and let's make this summer a breeze! 🚐💨
Share your own experiences with Sirocco fans on social @ScottyBoxa. Your insights might just help another traveler make the right choice!