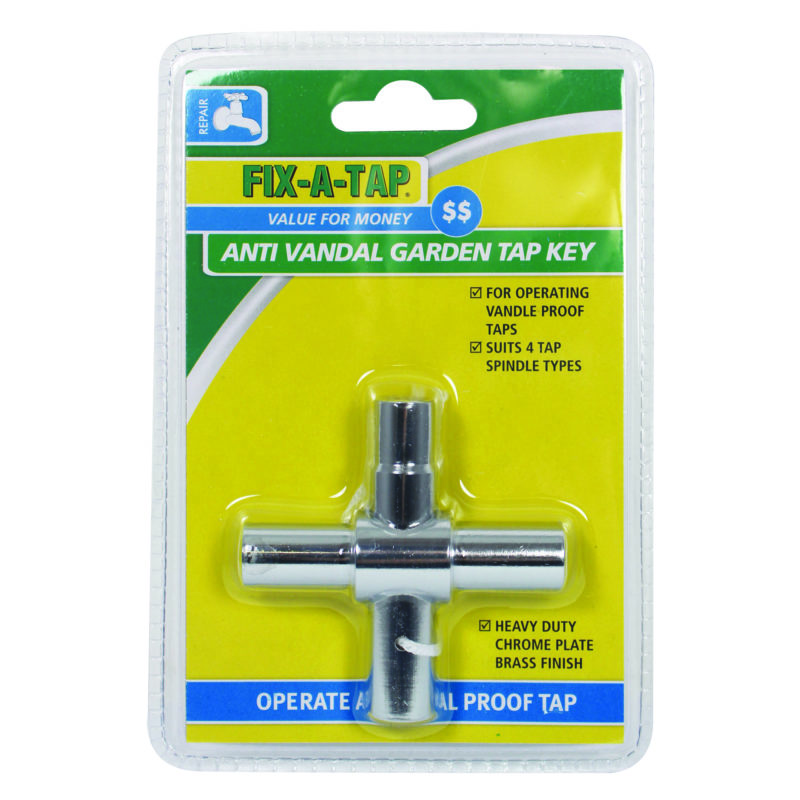 The Secret Key to Australia
Tap Key
This is what is known to many Australian RV / Campers & travellers as the secret key to Australia.
A lot of public taps around the country may have broken or missing tap spindle ( handles), some have also been removed by council to stop tap vandalism and people leaving taps on waiting water.
Well this little Tap Key is the answer to that problem. It has 4 different tap spindle type fittings, to fit almost any tap spindle in Australia.
You can pick these up from places like Bunnings, Mitre 10 or Home Hardware for around $15.