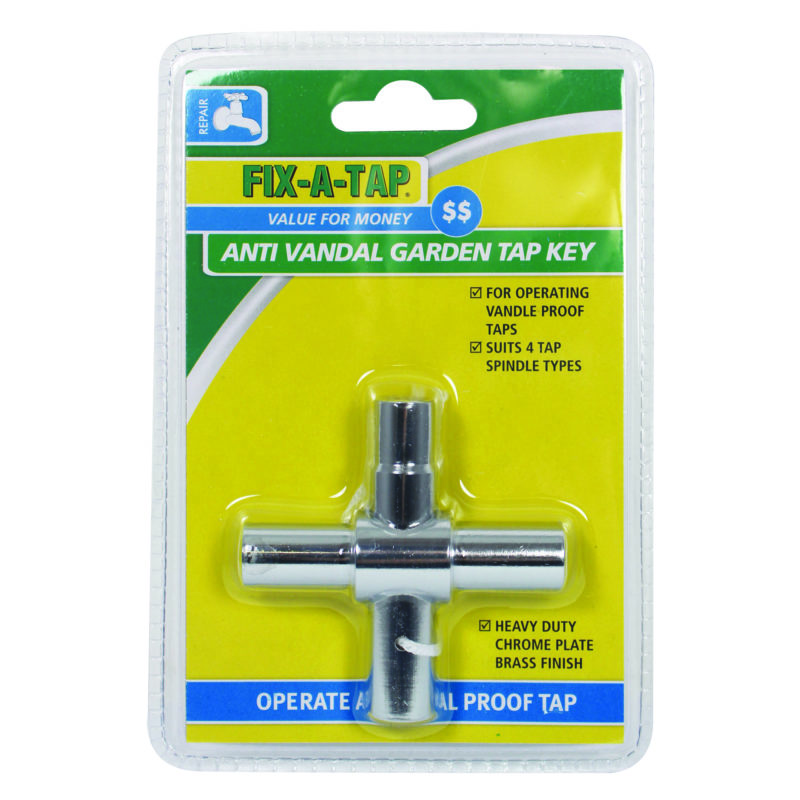 Tap Key
The Secret Key to Australia
Ever find yourself on the open road in Australia, parched and in need of water, only to discover that the public taps are missing handles or have been tampered with? If you're an RV camper or a traveler exploring the vast landscapes of Australia, this is a problem you might have run into.
But don't fret! I've got the perfect solution for you: The Tap Key. It's like the secret key to unlocking Australia's water supply.
The Tap Key – Unlocking Australia's Public Taps
Here's what makes this little key a game-changer:
4 Different Fittings: Designed to fit almost any tap spindle in Australia, it's versatile and ready for action.
High-Quality Build: Made with heavy-duty brass and a chrome-plated finish, it's non-corrosive and built to last.
Handy Cord Handle: It even comes with a cord handle to prevent loss. No more rummaging around in your bag looking for it!
Anti-Vandal Design: Perfect for operating vandal-proof taps, including the range of FIX-A-TAP anti-vandal taps.
Where to Find It: You can grab one at places like Bunnings, Mitre 10, or Home Hardware for around $15. Bargain, right?
Extra Tip: For smooth and trouble-free operation, pair it with FIX-A-TAP Waterproof Lubricant.
So next time you're out exploring the wonders of Australia and find yourself needing water, just whip out your Tap Key and unlock the flow. It's a small tool with a big impact and a must-have for any Aussie adventurer.