Stayin' Alive on the Road with an Immunity Booster Smoothie
Living on the road can feel like the ultimate freedom, can't it? The open road, the shifting landscapes, and the luxury to follow the wind wherever it takes you. But you've got to stay healthy to enjoy all those perks. That's why I want to introduce you to a secret weapon in my travel arsenal: the Immunity Booster Smoothie.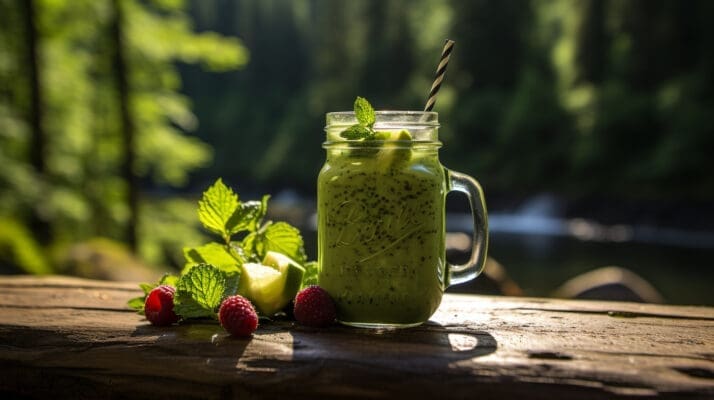 On the Road to Good Health: The Power of the Immunity Booster Smoothie
An Immunity Booster Smoothie is more than just a drink. It's a nutrient-packed lifesaver designed to keep you hale and hearty, no matter where your travels take you. It's packed with fruits, veggies, and all the good stuff your body needs to fight off any potential invaders.
Behind the Wheel: The Ingredients You'll Need
The beauty of the Immunity Booster Smoothie is in its simplicity. You can switch it up based on what's ripe at the local farmers market or what's already in your campervan's pantry. My go-to version has spinach for a dose of iron and vitamin K, oranges for that crucial vitamin C, bananas for potassium, strawberries and apples for antioxidants, and a sneaky carrot to round it all off. Don't forget the all-important blender to mix up this nutritious concoction.
Prep Time: How to Blend Your Immunity Booster Smoothie
Whipping up an Immunity Booster Smoothie is a breeze. Just throw your selected fruits and veggies into the blender and let it do its magic. In a matter of minutes, you'll have a delicious and nutritious smoothie that's ready to enjoy.
Savouring the Health Boost
So, what's good health taste like? Well, in this case, it's a heavenly blend of tangy oranges, sweet bananas and apples, refreshing strawberries, subtle spinach, and a hint of earthy carrot. The result is a smoothie that's a delight to the taste buds while giving your immune system a well-deserved boost.
Staying Healthy on the Move: The Simplicity of the Immunity Booster Smoothie
Keeping your health in check while living the van life or camping doesn't have to be complex. This Immunity Booster Smoothie is proof of that. It's quick, easy to make, and packed full of the essential vitamins and nutrients that your body needs to stay healthy.
Health: Your Greatest Travel Companion
Having good health is like having a reliable travel buddy. It makes your journey smoother and more enjoyable. So, with this Immunity Booster Smoothie recipe at your disposal, you're well-equipped to keep your health in top-notch condition, no matter how far your journey takes you. So, here's to your health, and to the exciting adventures that await you!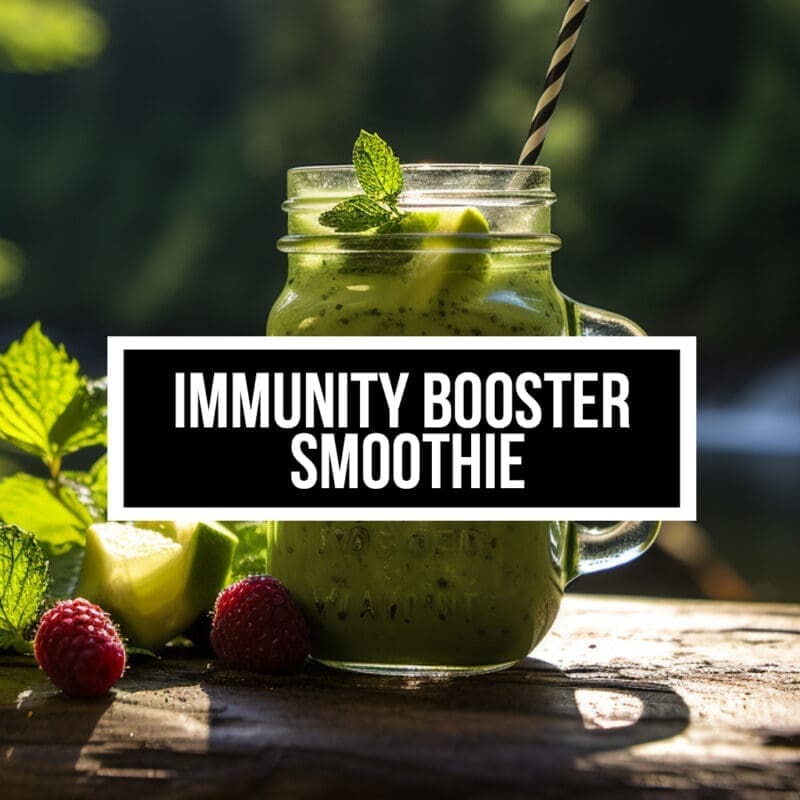 Immunity Booster Smoothie
Ready to give your immune system a power-packed boost, folks? Introducing the Immunity Booster Smoothie, a delicious elixir that's as delightful as a koala's cuddle. Packed with a healthy dose of vitamin A and vitamin C, this smoothie is your secret weapon to stay in top shape during the cold and flu season. Vitamin A, found abundantly in vibrant carrots, not only supports your eye health but also gives your immune system the superhero strength it needs.
And here's a juicy fact: just one cup of freshly squeezed orange juice contains a whopping 207% of the daily recommended value for vitamin C! This incredible vitamin not only helps your body absorb iron but also fortifies its resistance to infection. So, grab your blender, load it up with nutritious goodness, and sip your way to a healthier, happier you. Cheers to wellness and a stronger immune system, the Aussie way!
Ingredients
2

cups

Spinach

.5

cups

Orange Juice

1

cup

Water

1

Banana

1

Carrot

2

cups

Strawberries

1

Apple
Instructions
Blend ingredients and enjoy.
Notes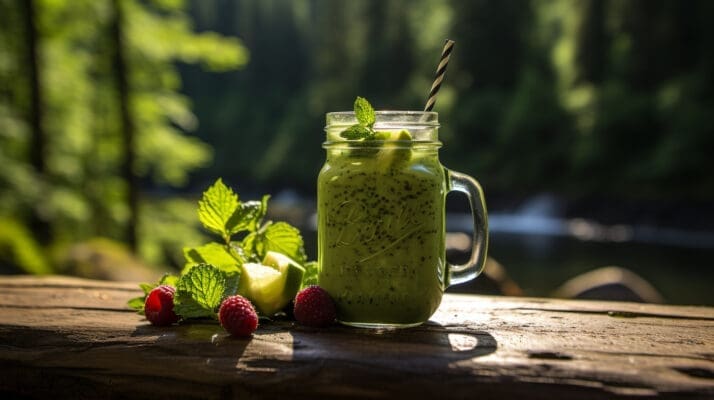 ---