Category Archives:
Cairns Road Trips
Tropical Adventures in Cairns: Road Trip Itineraries and Guides
Our Cairns ROAD TRIP itineraries will guide you through this tropical city, gateway to the Great Barrier Reef. From the bustling Esplanade to the ancient rainforests of the Daintree, Cairns is a place of natural wonder and cultural richness.
Whether it's a dive on the reef or a drive through the Atherton Tablelands, our planners are designed to help you explore the best of Cairns and its surrounds. Discover the tropical north like never before, with tailored itineraries that cater to your interests.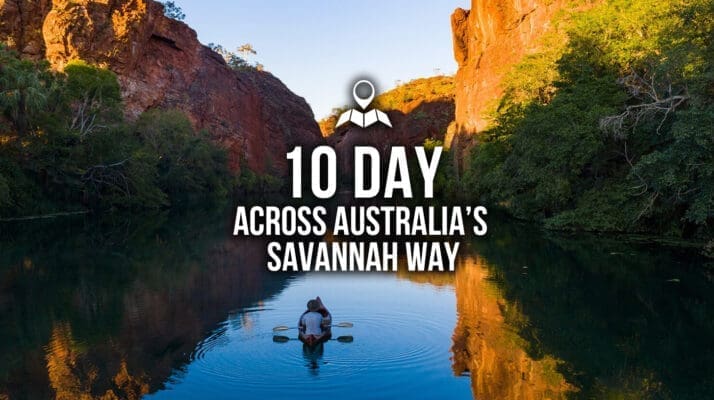 Discover the untamed beauty of Australia's Savannah Way on a 10-day journey that covers two