Perfecting the Jam Donut Shot on the Open Road
Living life on the open road is full of spontaneous moments and unexpected delights. Just like the time I stumbled upon the decadent treat known as the Jam Donut shot. This cocktail, my road-loving friends, is as sweet and satisfying as its namesake, but with a delightfully boozy twist.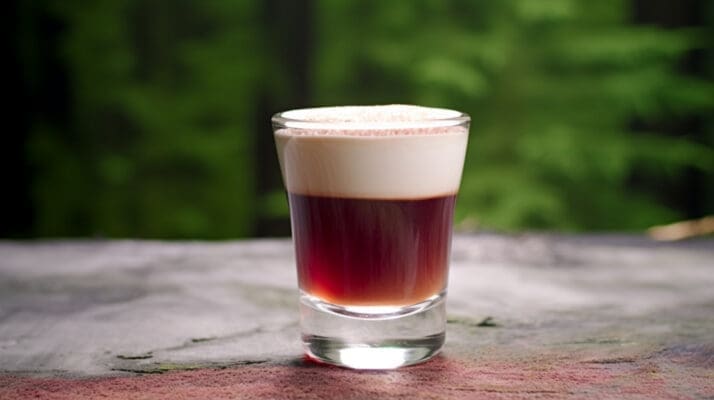 Let's Get Acquainted with the Jam Donut Shot
The Jam Donut shot is a layered cocktail that's as fun to make as it is to drink. With a creamy head of whipped cream, a shot of Baileys Irish Cream, and a sweet and sour raspberry liqueur base, it's a little taste of dessert in a glass. Now doesn't that sound like the perfect way to cap off a day of exploring?
Stock Up the Campervan Bar
You won't need much to whip up this divine cocktail, just some Chambord (or any raspberry liqueur), Baileys, and whipped cream. And, of course, a shot glass. It's a simple shopping list for a fancy little drink, and these ingredients will surely be a great addition to your van bar.
Layered Delight: The Art of Making a Jam Donut Shot
Creating a Jam Donut shot is a bit like performing a magic trick. You've got to layer the ingredients carefully in your shot glass so that each flavour stands out and yet melds perfectly with the others. It's a bit of a juggle, but the result? Pure magic!
Flavour Country: Tasting the Jam Donut Shot
When you take a sip of a well-made Jam Donut shot, you're in for a treat. The creamy smoothness of the Baileys contrasts wonderfully with the tart sweetness of the raspberry liqueur, and the whipped cream on top is like the icing on a cake, adding a soft sweetness that brings it all together. It's a party in your mouth and everyone's invited!
Creating Roadside Memories with the Jam Donut Shot
There's something special about enjoying a finely crafted drink like the Jam Donut shot while living the van life. Whether you're parked by a roaring river, nestled in a verdant forest, or under a star-filled sky, each sip of this delightful cocktail adds a touch of indulgence to your adventures. It's not just a drink, it's a memory-in-the-making.
Embracing the Sweet Life
Life on the road is sweet, and the Jam Donut shot is like a celebration of that sweetness. So here's to the open road, to freedom, and to savouring the sweet moments that make our journeys so worthwhile. Cheers, my friends, to a life well-lived and drinks well-made!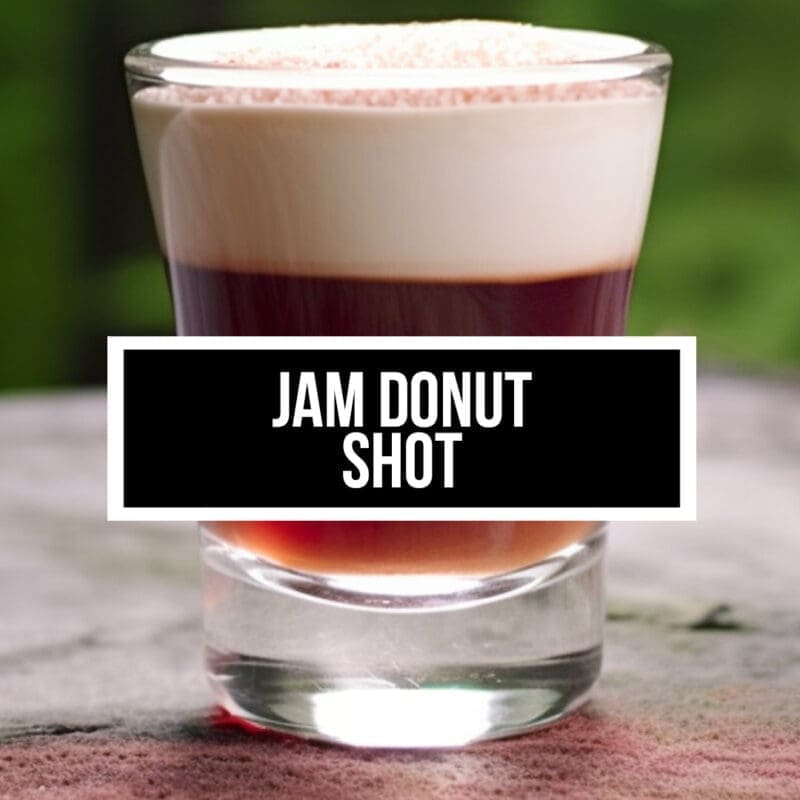 Jam Donut Shot
The Jam Donut Shot is sure to please anyone with a sweet tooth or loves a classic Jam doughnut. The combination of Irish Cream and Raspberry Liquour is a perfect mix to give you that Jam Donut taste. The good thing about this shot it, its quick and easy to make.
Ingredients
.66

oz

Irish Cream

.33

oz

Raspberry Liqueur

1

tsp

Sugar Syrup

2

pinches

Sugar
Instructions
Wet the top of your shot glass with sugar syrup or water and coat the rim with sugar.

Add your Raspberry Liqueur and then carefully layer Irish cream on top.
---