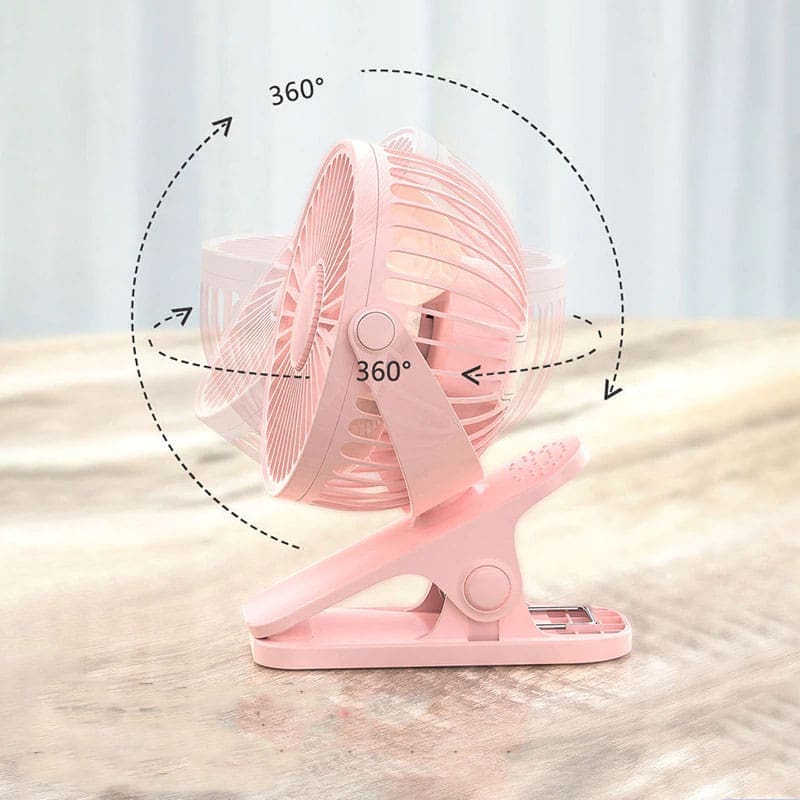 360 Degree Portable Fan – Your Cool Companion on the Road
Feeling the heat of the Aussie summer nights? Whether you're camping under the stars or enjoying a road trip in your caravan, staying cool is key. That's where the 360 Degree Portable Fan comes into play. I've got two of these little lifesavers, and let me tell you, they're a game-changer!
Super Versatile: This fan's got a 360-degree swivel, so you can direct the airflow exactly where you need it. Clip it, angle it, enjoy it!
Easy to Use: With a clip at the base, you can attach it wherever it's out of the way but still effective. Pop it on a shelf, hook it to a window, or even clip it to your beach umbrella.
Powered Your Way: Run it on batteries when you're out in the wild or plug it into a USB when you're near a power source. It's flexible and ready for any adventure.
Three Speeds, More Comfort: From a gentle breeze to a robust wind, choose from 3 speeds to find your perfect comfort zone.
Cost-Effective Cooling: It's not just about the chill factor; this fan is power-saving and cost-effective. Keep cool without burning a hole in your wallet.
Special Offer Just for You: Ready to take the plunge and cool down your summer nights? Use the coupon code "scotty" and snag up to 15% off!
So go on, give the 360 Degree Portable Fan a try. It's a simple yet brilliant way to add a touch of comfort to those HOT Aussie summer nights.
Stay cool, friends, and happy traveling! 🌬️🏕️
P.S. Got any other cool gadgets or tips for beating the summer heat while on the road? Let's share and help each other make the most of our outdoor adventures!
Get yours here
Similar Fans:
Caravan RV Camping
Amazon