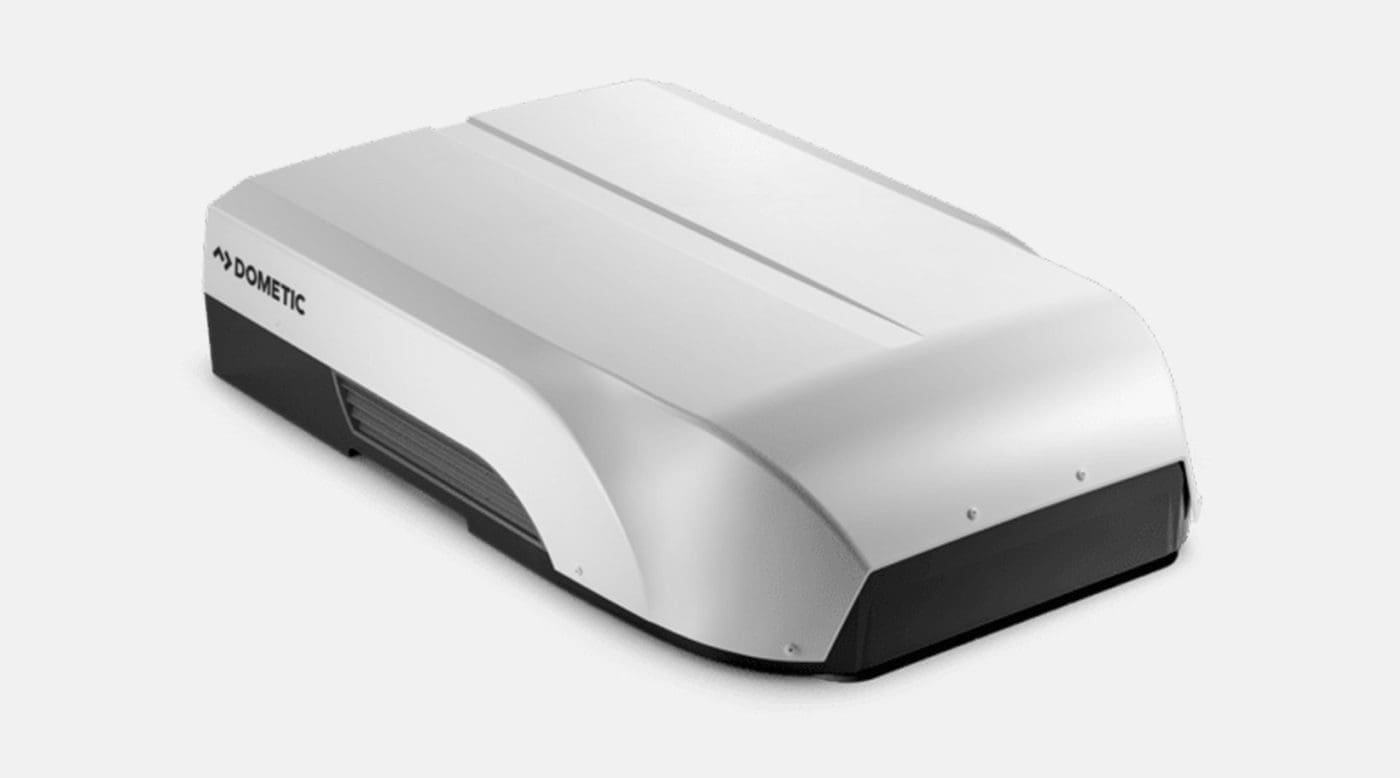 Dometic Harrier Lite – Keeping You Cool on the Road
Planning to take your caravan adventure to the next level? Whether you're traversing the hot deserts or exploring the chilly mountains, you need to stay comfortable inside your vehicle. Enter the Dometic Harrier Lite Roof Top Air Conditioner – a small but mighty device ready to turn your caravan into a home away from home.
A Light and Compact Powerhouse: The Harrier Lite, weighing in at just 36 kg, brings you the magic of inverter technology in a lighter and smaller package. It's an economical and versatile choice, perfect for poptops and mid-sized caravans.
Adaptable and Easy to Install: Fitting both 360×360 and 400x400mm size roof openings, it's a suitable option for almost any vehicle – from full height caravans to buses and trucks. Plus, the 2-piece internal ADB ensures a smooth installation, so you can hit the road faster.
Highly Functional Design: The Harrier Lite's low-profile engineering makes it compact and functional. It's not just about cooling; you'll also enjoy cool white LED lights and adjustable airflow on individual vents to tailor the air just the way you like it.
Efficient and Reliable Performance: This air conditioner isn't just about looks; it's a robust system that's been rigorously tested for efficiency, longevity, and practicality. With features like variable speed fan, minimal fan noise, and dual cylinder inverter compressor, you're in for a smooth ride.
User-Friendly Controls: From a full-function remote control to automatic brightness display and sleep mode, controlling the Harrier Lite is a breeze. Simply set the temperature, and let the auto mode take care of the rest.
Specifications at a Glance:
Weight: 36 kg
Cooling/Heating Capacity: 2.4Kw
Fan Speeds: 4 (including turbo)
Suits Roof Openings: 400x400mm or 360x360mm
Best Suited for Vehicle Length: Up to 6 meters
And more!
So, if you're ready to take control of your comfort on the road, the Dometic Harrier Lite is your go-to choice. Whether you're cooling off or warming up, it's the lightweight, compact rooftop air conditioner that's got your back.
Happy travels, and stay comfy out there! 🚐💨