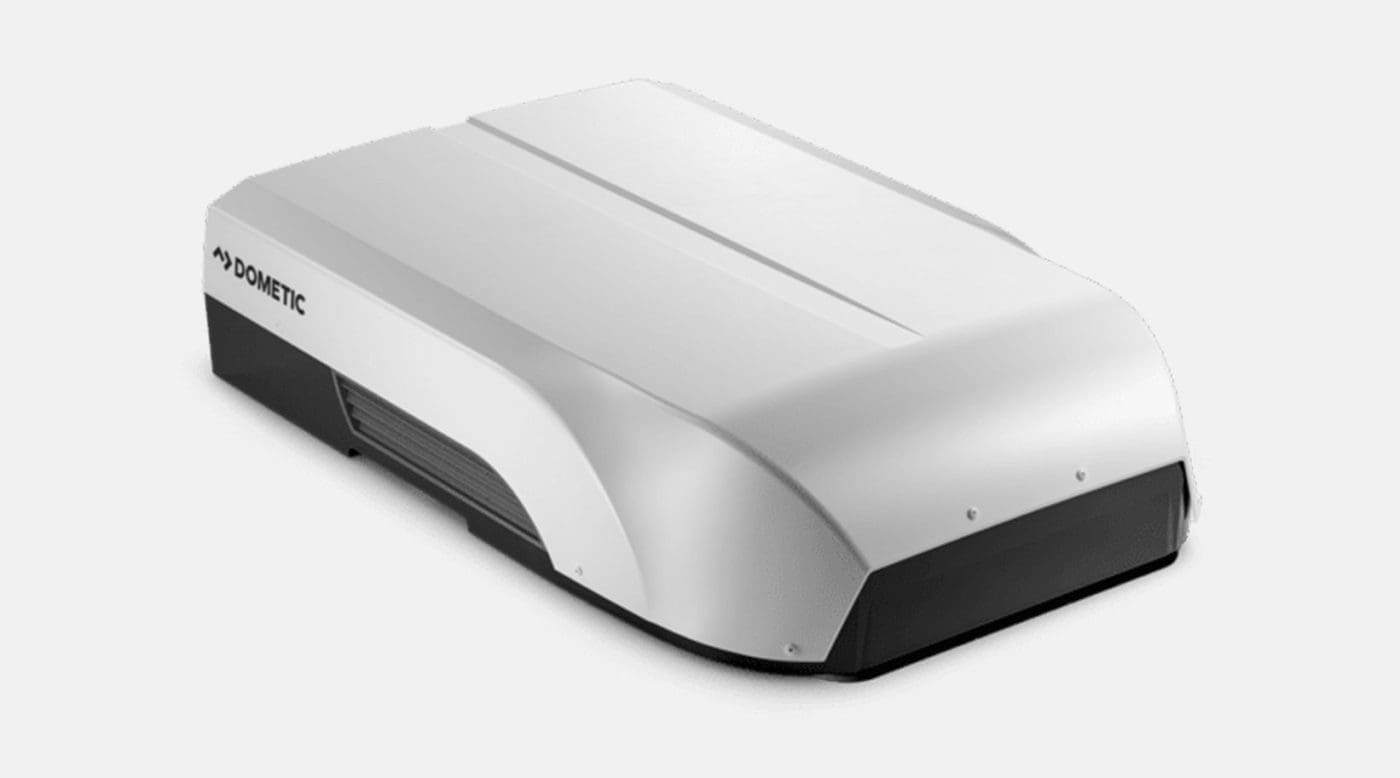 DOMETIC HARRIER LITE AIR CONDITIONER
The Dometic Harrier Lite is designed to fit small to medium-sized caravans, pop-tops, and campers. It features 3 speeds and adjustable outlet vents with individual adjustable airflow.
The Dometic Harrier Lite gives you all the benefits of inverter technology, although in a lighter and smaller roof top unit when compared to the full sized Dometic Harrier and Dometic Ibis MK4. This results in a lightweight and very economical caravan air conditioner that is suitable for poptops and smaller to mid sized caravans.
The Dometic Harrier Lite comes in at just 36kg and is adaptable for both 360×360 and 400x400mm size roof openings. This makes it a suitable option for just about any roof top air conditioner replacement in vehicles such as full height caravans, motor homes, pop tops, camper trailers, buses and trucks. The Harrier Lite is both compact and functional in its design with low profile engineering both internally and externally.