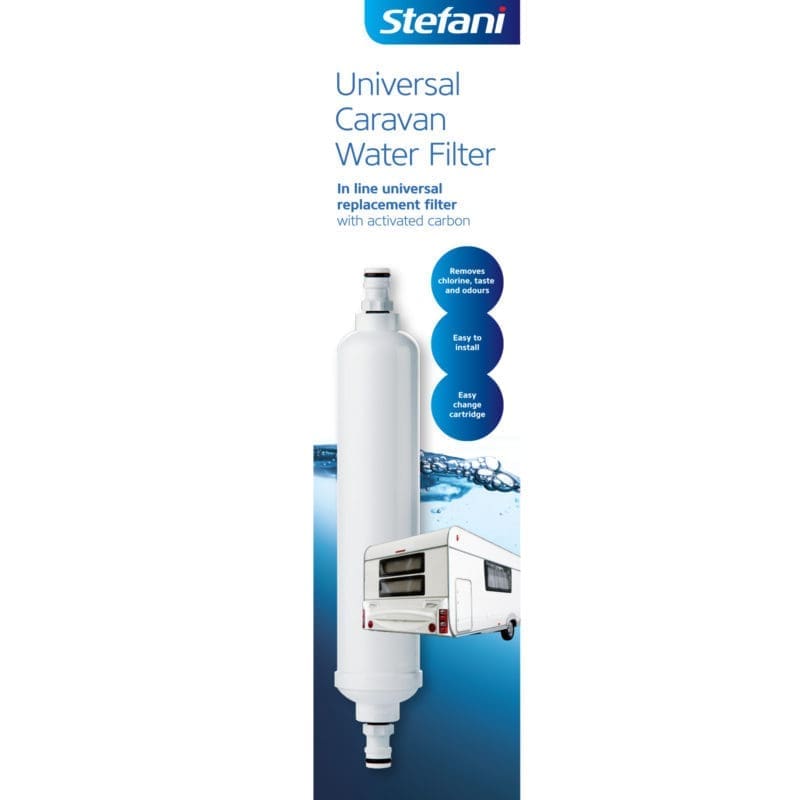 Universal In Line Caravan Water Filter
Reliable and natural filtration
Reduces chlorine, taste and odour
Easy installation and replacement
Universal In Line Caravan Replacement Filter with activated carbon provides great tasting water for your whole family to enjoy.
Enjoy the taste, convenience and health benefits of filtering your own drinking water whilst on travel, at a fraction of the cost for bottled water.
Enjoy filtered water from your caravan tap
Make your camping experience just that little bit fresher with the In line universal replacement filter. Containing activated carbon using standard 18mm garden hose connectors, simply click into place between the mains tap and your caravan or camper and enjoy fresh filtered water.