Lemon Drop Shot: The Zesty Companion For Your Camping Adventures!
Let's chat about one of my favourite topics – creating fun, memorable moments around the campfire. And while we're at it, let's add a delicious, zesty twist to the mix. Ever heard of Lemon Drop Shots? Well, buckle up, because these little delights are about to change your camping game!
The Magic of Lemon Drop Shots
Lemon Drop Shots are pure joy in a tiny glass. They're fun, they're flavourful, and they've got the uncanny ability to bring folks together in a toast to good times. Originating from the fun-filled 70s, these shots have danced their way through countless parties and gatherings. And now, they're ready to take on the wilderness, adding a touch of glamour and lots of fun to your camping nights.
Why Lemon Drop Shots are Perfect for Camping
Picture this: you've just had a long day exploring, the campfire is crackling, and the stars are lighting up the night sky. You could reach for a beer, a cuppa, or a hot cocoa. But why not take it up a notch? Enter the Lemon Drop Shot. It's not just the tangy-sweet taste that's a winner here, but it's also the sheer simplicity of making these shots. The ingredients? Easy to pack and carry. The process? Simple, fun, and perfect for getting everyone involved. Trust me, making these together is a party in itself.
What You'll Need for Your Lemon Drop Shot Recipe
Before we get into how to make this zesty concoction, let's chat about what you'll need. The beauty of a Lemon Drop Shot lies in its simplicity. With just a few key ingredients and a little bit of camping spirit, you're all set to create magic. We'll need lemons, sugar, vodka, and a bit of adventure!
Now, one of the great things about being out here in the great outdoors is that we can tweak things to suit our tastes and what we have on hand. So, don't fret if you can't find a particular ingredient, there's always room for improvisation.
Step-by-Step Guide to Creating the Perfect Lemon Drop Shot
Now that we've got everything ready, let's dive into creating these zesty gems. All you need is a campfire, your ingredients, and a bit of good old-fashioned fun.
I remember once, we were camping out in the Blue Mountains, and we decided to add a twist to our Lemon Drop Shots. We replaced sugar with a bit of local honey we'd picked up from a roadside stall. The result? Absolutely incredible. So don't be afraid to experiment a little and make the recipe your own.
Creative Twists on the Classic Lemon Drop Shot Recipe
And speaking of making things your own, let's talk about some fun ways to jazz up your Lemon Drop Shots. Perhaps you've got a favourite fruit, or maybe there's a special herb you've found on your hiking trails. Go ahead, add it in! This is all about creating unique experiences and memories, so why not add your personal touch to the mix?
Lemon Drop Shots – An Experience, Not Just a Drink
In the end, it's not just about the drink, it's about the shared experience. It's about the joy of gathering around the campfire, working together to create something delicious, and then raising a glass to good times. It's about the laughter, the stories, and the memories that will last long after the camping trip is over. Because, at the end of the day, that's what camping is all about, isn't it?
So, there you have it, adventurers. The zesty, fun-filled Lemon Drop Shot. Next time you're out under the stars, why not give it a try? I'd love to hear about your experiences and any fun twists you come up with. Remember, responsible drinking is key, especially when we're out in the great outdoors. So let's enjoy, have fun, and toast to the amazing world we're lucky to explore. Until next time, keep adventuring!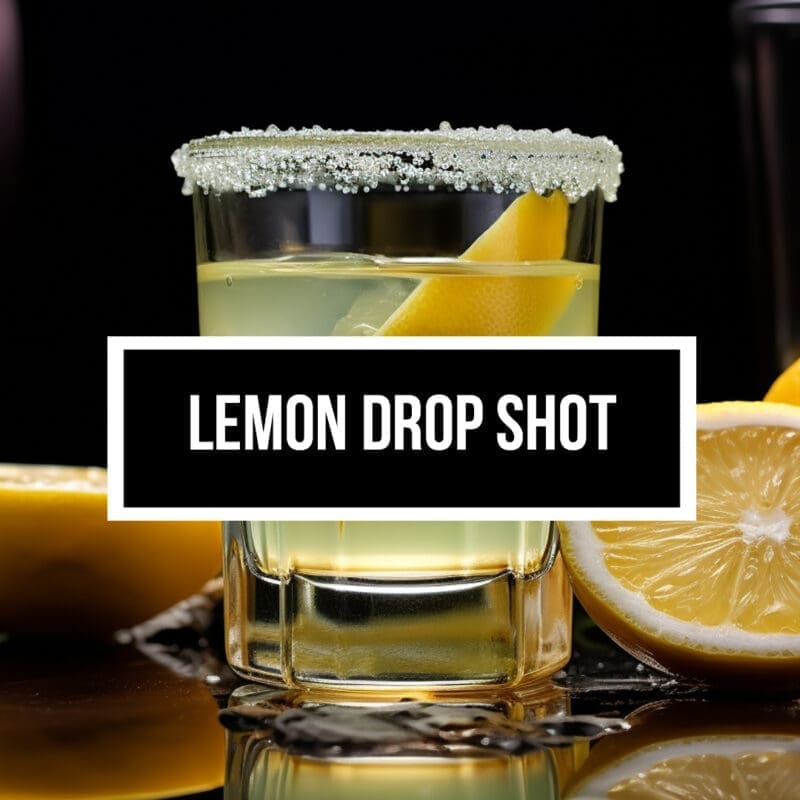 Lemon Drop Shot
Ready to zing up your party, mates? Say 'G'day' to the Lemon Drop Shot! This little beauty is as potent as a kangaroo's kick and as tantalising as a sun-soaked Australian beach. With its tart zing, sweet twist, and a punch that'll have you saying 'Crikey!', this cocktail recipe is a bona fide party pleaser. Our Lemon Drop Shot Recipe & Ingredients are jam-packed with boozy, lemony goodness that's sure to make your outback sundowner a true blue celebration. In the Aussie party scene, this isn't just a drink, it's a citrusy adventure in a glass!
Ingredients
3/4

Shot

Vodka

1/4

Shot

Lemon Juice

1

tsp

Sugar
Instructions
Add sugar to the rim of a shot glass. and drop a cube or packet of sugar into the bottom of the glass.

Pour Vodka and lemon juice into a stainless steel shaker over ice. and shake until completely cold.

Pour into the prepared shot glass
Notes
---