The Lemon Posset – The Unlikely Hero of Desserts
The Lemon Posset is often underestimated, but it's truly a hero in the dessert world. With just four ingredients, you're getting something that's blissfully simple yet deceptively intricate in flavor. And yes, it's a citrus-based dish, but the cream balances that tartness, transforming it into something that's not only refreshing but also indulgent.
The true brilliance lies in its simplicity. You're essentially creating a reaction between the acid of the lemon and the fat of the cream, which results in that silky, smooth texture that makes this dessert irresistibly spoonable.
However, don't let the minimal ingredients fool you into thinking this is an ordinary dish. It's a chameleon of sorts; serve it at a casual dinner and it fits right in, but put it in a fancy glass at an elegant soirée and it becomes a luxurious indulgence.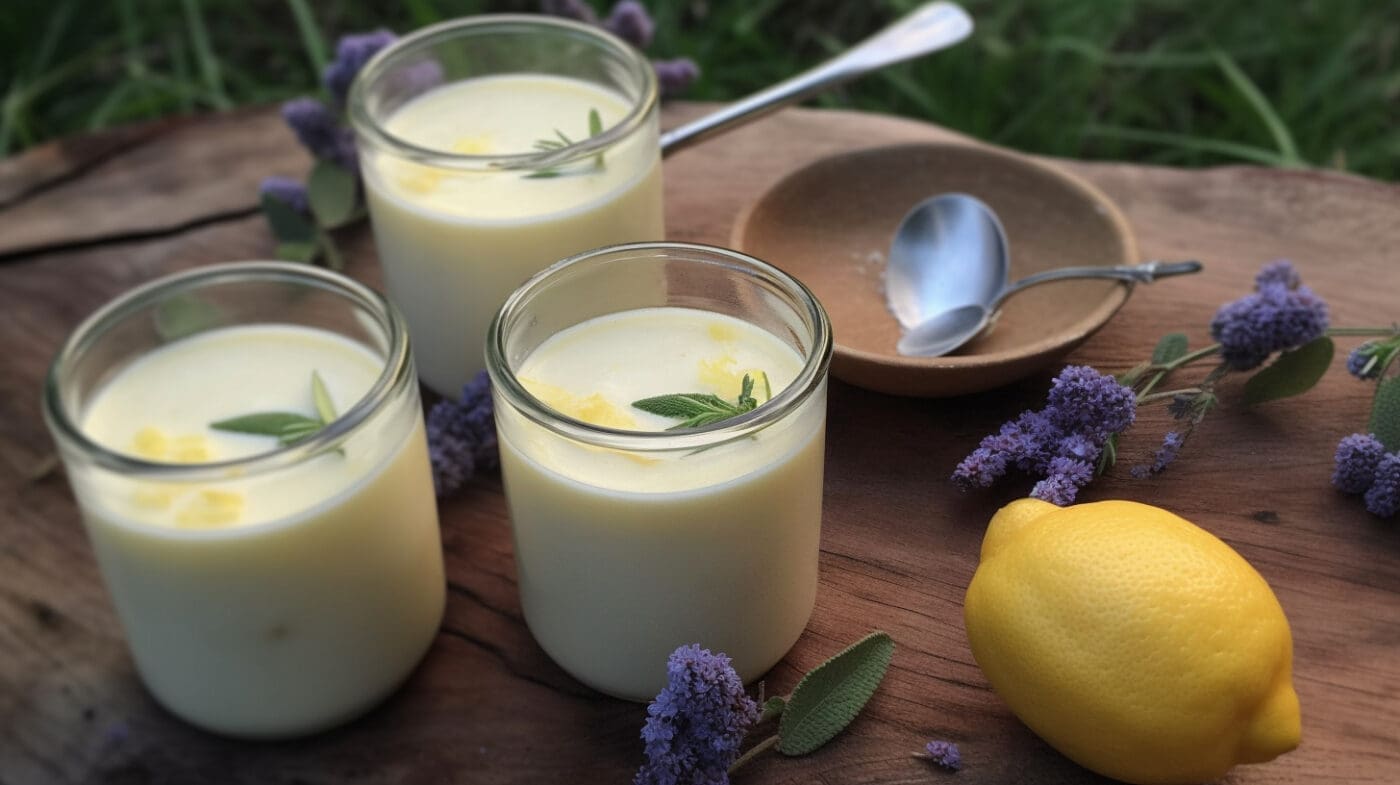 Lemon Posset Recipe
Get ready to pucker up, because this Lemon Posset is a citrus lover's paradise. We're talking creamy, zesty, and refreshingly tangy. You may think lemon is just for summer, but hold up—this dessert can light up even the darkest winter days. With only four ingredients, you can create a luscious, velvety treat that tastes like a spoonful of sunshine. Let's get zesty!
Ingredients
Zest of 2 lemons

50

g

sugar

550

ml

thickened cream

125

ml

lemon juice
Instructions
Preparation: Combine cream, sugar, and lemon zest in a saucepan.

Boil & Simmer: Bring to a boil and continue simmering for 2 minutes. Cool for at least 10 mins.

Strain & Mix: Strain lemon juice and stir through the cooled cream mixture.

Pour & Chill: Divide into individual glasses, cups or moulds and chill for 4-5 hours, preferably overnight.
---
Top 5 Questions People Might Ask About This Recipe:
Can I Use a Different Citrus Fruit?

Sure, try lime or orange for a twist. Just be mindful that it'll alter the flavor profile.

How Sweet Is It?

The recipe calls for 50g of sugar, but you can adjust to taste.

Is Thickened Cream Necessary?

It's crucial for the creamy texture. Using a lower-fat alternative may affect consistency.

What's the Ideal Chilling Time?

At least 4-5 hours, but overnight is ideal for a more set texture.

Can I Make This Ahead of Time?

Absolutely, it's a great make-ahead dessert. Just keep it chilled until you're ready to serve.
So, how about ditching the complicated desserts and going all in for this straightforward yet sublime Lemon Posset?