MY LDV Camper Van
I'm thrilled to give you an exclusive peek into my amazing LDV Deliver 9 Camper Van – the ultimate ride that's been my trusty companion on countless adventures across Australia. 🌏🚐
The Van: A 2022 LDV Deliver 9 
Let's dive right in! My LDV Deliver 9 is a powerhouse on wheels, boasting a Long Wheel Base (5.94m) and a High Roof (2.27m), which means a spacious indoor living space of 12.33m³. And the cherry on top?
A whopping 1640kg payload capacity that's ready for all my gear, creativity, and passion for exploration.
But wait, there's more – the Fiamma Box Awning adds an extra 9m³ of outdoor living space, perfect for soaking up the stunning Aussie landscapes.
Watch the original Van tour video: 
Van Life Comforts and Luxuries
Buckle up, because here's where the magic truly unfolds. My LDV Camper Van is decked out with all the essentials to make life on the road an absolute breeze:
Chill Out with Dometic Harrier Lite Rooftop Air Conditioner: No matter where the sun takes me, I'm always staying cool and comfortable.

Bushman 190L Fridge/Freezer: Keeping my food fresh and beverages cold is a breeze, ensuring I'm always ready for a picnic with a view.

Power to Explore: Thanks to 2 x 120Ah Batteries and a mighty 200W Solar Panel, I've got the energy I need to power up my gadgets and stay connected.

Dreamy Sleep Setup: With an Electric Bed Lift, I can adjust my sleeping space with a touch. It's like having a cozy cloud on wheels.

Cooking Adventures: The Slide Out Kitchen with Double Burner and Sink turns meal prep into a culinary escapade, even in the heart of nature.

On-the-Go Convenience: Ensuite Shower/Toilet, Gas/Electric Hot Water System – these perks ensure that comfort follows me wherever I wander.

Entertainment Oasis: From a Smart TV to a Fusion Stereo, I've got my entertainment sorted for those cozy nights in.
Behind the Scenes – The Tech and Specs
Curious about the tech that powers my van life? Here's a quick peek at the stats:
In-Van Powerhouse: Armed with 2 x 120Ah Lithium batteries and a 200W Solar Panel, I've got all the juice I need for a seamless journey.

Mobile Power Solution: The Bluetti AC200MAX+B230 keeps my gadgets charged even when I'm off the grid.

Smooth Operator: The LDV Deliver 9 is no slouch, equipped with a diesel Euro V engine delivering 108kW of power and 375Nm of torque. All this power is paired with a 6-speed automatic transmission.

Tech Haven: The 10-inch touch screen, advanced safety features like autonomous emergency braking (AEB), Lane Departure Warning, and more, make every trip a safe and connected one.
The LDV Deliver 9 isn't just a mode of transportation; it's a companion that embodies the spirit of adventure. It's about embracing challenges, telling stories, and living life authentically. This van has carried me through not only miles of terrain but also through chapters of my life. From a digital media career to the open road, it's been a journey of resilience, growth, and freedom.
So, join me on this incredible ride as I share the ins and outs of my LDV Camper Van, the stories it holds, and the adventures it fuels. Let's hit the road together, one kilometer at a time! 🛣️🌟
Have questions about my van life setup, the tech, or the experiences? Feel free to reach out or see some of the other quesions on the Ask Scotty Page.
Let's connect and swap tales of travel and discovery!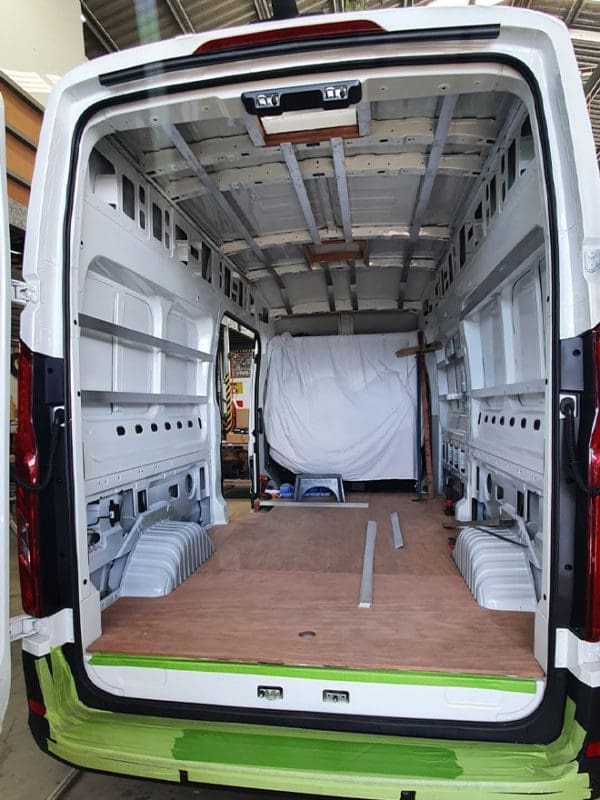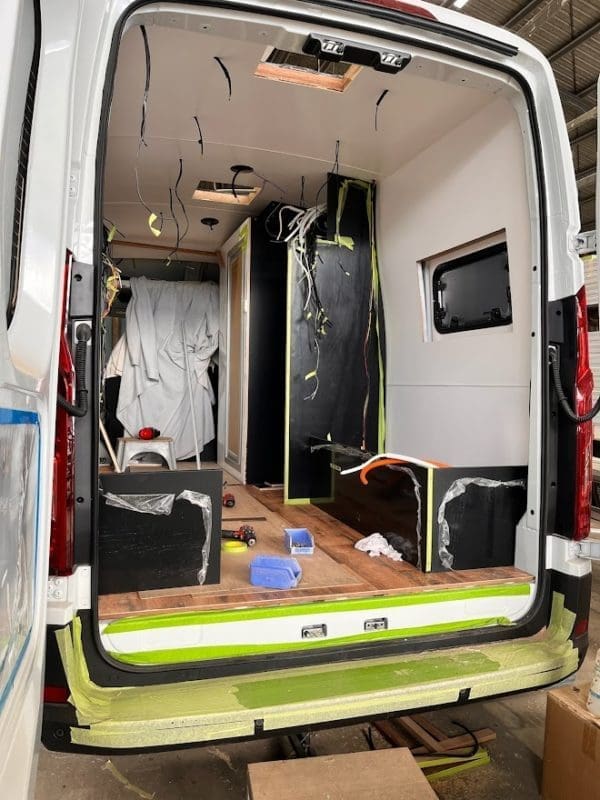 Wiring, Flooring, Shower & Toilet Complete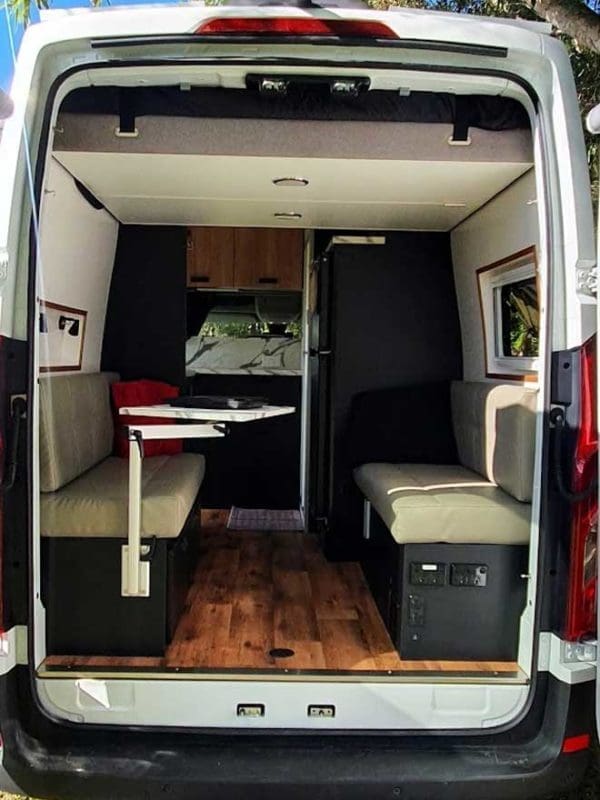 360 VAN TOUR
Use your mouse or finger to take a look around the Van in our 360 tours.
THE LDV Deliver 9 VAN
The Van is a 2022 LDV Deliver 9 Long wheel Base (5.94m) High Roof (2.27m) a total of 12.33m3 indoor living space and a 1640kg payload.
A gutsy, can-do diesel engine, a wide range of advanced safety features and a comfortable, tech-filled cabin that doubles as your office on the move.
LDV Deliver 9 Features
Advanced Driver Assistance System
autonomous emergency braking (AEB)
Lane Departure Warning
Hill Hold
Rear parking sensors
Overhead reversing camera
6 airbags
Powerful diesel Euro V engine with 108kW of power @ 3500rpm and 375Nm of torque @ 1500-2400rpm
6-speed automatic
10-inch touch screen
Roomy glove box
Deep storage spaces in the door