Power Up with Banana Protein Cake!
Let's talk about dessert, but not just any dessert—a Banana Protein Cake that strikes the perfect balance between scrumptious and nutritious! Imagine indulging in a piece of cake that feels like a cheat meal but actually fits perfectly into your fitness goals. Sound too good to be true? Think again!
In this recipe, we're using ripe bananas as a natural sweetener, and to give that moist, fluffy texture we all crave in a cake. Desiccated coconut adds a tropical twist, while coconut oil gives it a healthful richness. And the star ingredient is banana protein powder, which makes this cake not only delish but also protein-rich!
But wait, we're not done yet. The whipped chocolate cream cheese icing is the icing on the cake, literally! It's creamy, chocolatey, and so good, you'll be licking the spoon.
So, what's the deal with protein in a cake? Protein helps in muscle recovery and keeps you full for longer, making this cake an excellent post-workout snack or breakfast option. The cinnamon and nutmeg spice it up, bringing warmth and depth to each bite. The result? A cake that's packed with flavor, nutrients, and love!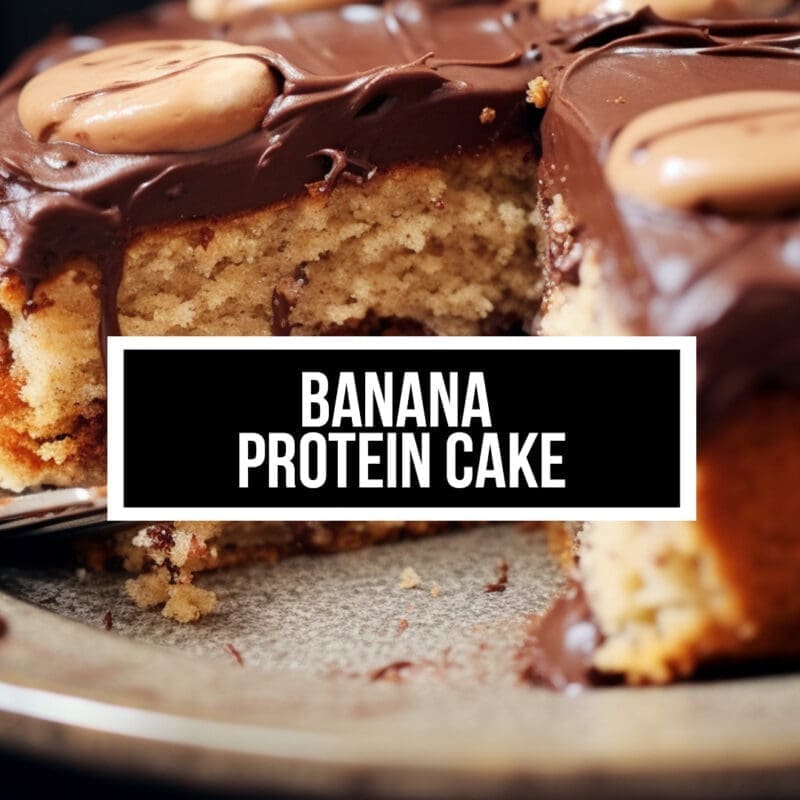 Easy & Delicious Banana Protein Cake Recipe
Ready to take your dessert game to the next level? How about a Banana Protein Cake that's not just heavenly, but healthy too! Imagine biting into a moist and fluffy cake, loaded with the tropical goodness of coconut and bananas, then topped off with sinfully good chocolate cream cheese icing.
Whether you're into fitness or just looking for a yummy treat, this cake delivers. Best part? It's packed with protein, making it the perfect post-workout snack or guilt-free indulgence. Oh, and did we mention it has a protein kick? Your taste buds and muscles will thank you!
Ingredients
Cake
4

super ripe bananas

mashed

1/2

cup

coconut flakes

1/2

cup

melted coconut oil

1/2

cup

white sugar

1/2

cup

brown sugar

2

big eggs

2

tsp

vanilla essence

A pinch of sea salt

1

cup

all-purpose flour

1

cup

banana protein powder

1

tsp

baking powder

1/2

tsp

baking soda

1

tsp

cinnamon

1

tsp

fresh nutmeg
Whipped Chocolate Cream Cheese Icing
100

g

soft cream cheese

100

g

soft butter

2

cups

powdered sugar

1/4

cup

dark cocoa powder
Instructions
Preheat the oven to 160°C (320°F). Grease and line a 20cm cake tin.

In a bowl, mix bananas, coconut flakes, coconut oil, both sugars, eggs, vanilla, and salt. Let it sit for 10 minutes.

In another bowl, whisk together flour, protein powder, baking powder, baking soda, cinnamon, and nutmeg.

Mix dry ingredients into wet. Stir well.

Pour the batter into the tin and bake for 35-40 minutes. Check with a skewer for doneness.

Cool for 20 minutes before taking it out of the tin. Let it cool completely.

For the icing, beat cream cheese until smooth.

Add butter and beat until fluffy.

Add powdered sugar and cocoa. Mix well.

Spread the icing on the cake. Enjoy!
Notes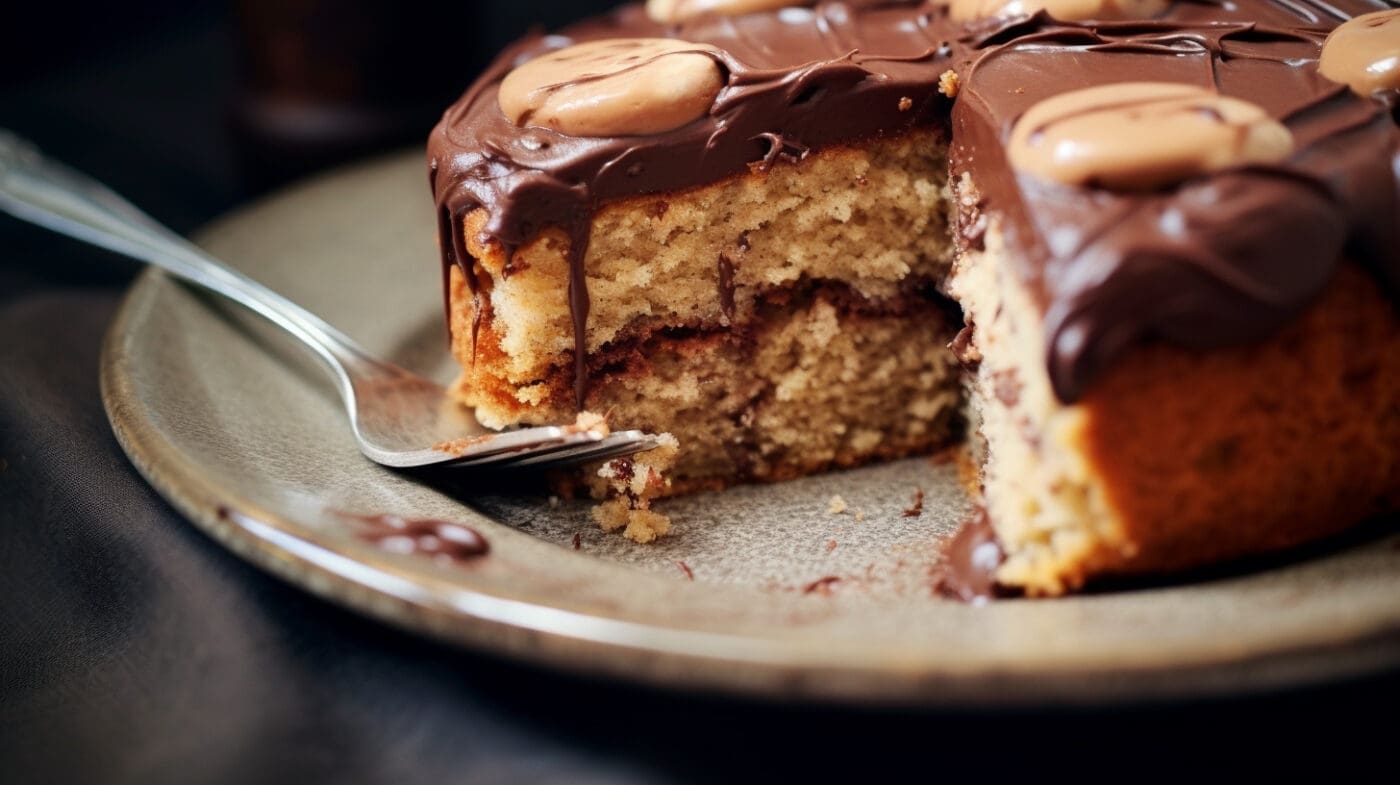 ---
Common Questions
Can I use a different protein powder?
Absolutely! Just be aware that it may slightly alter the taste and texture.
Can this cake be made vegan?
Yep, substitute the eggs with flax eggs and use a plant-based protein powder and vegan cream cheese.
How do I store this cake?
Keep it in an airtight container in the fridge for up to a week.
Can I freeze it?
Sure thing! Freeze slices individually for quick, on-the-go snacks.
Is the icing mandatory?
Not at all, the cake tastes great even without the icing.
Can I use fresh coconut?
You can, but you might lose some of the cake's moisture.
How ripe should the bananas be?
The riper, the better. Brown spots are a good sign!
What can I use instead of coconut oil?
Any neutral oil like vegetable or canola will do.
Is the cocoa powder essential for the icing?
For a chocolatey flavor, yes. If you prefer vanilla, simply omit the cocoa.
Can I add nuts or chocolate chips?
Go for it! Toss in some walnuts or chocolate chips for extra texture and flavor.